Hello there, friend! I'm Hannah. I met my husband, Andrew when I was 18. We were freshmen in college, and were in a group project together for our Bible class. I was inspired by his creativity, maturity, and fun-loving spirit. We fell in love and got married a year-and-a-half later. Now (May 2019), we have a beautiful twenty-six month old little boy who we just adore!
We started using Young Living Essential Oils after we were given them as a wedding present in July 2015. We joined Young Living in January 2016 and never looked back. I realized that I could build an incredible business with Young Living, and so Ivy and Twine was born.
We are currently Silver (for a peak at what that looks like, go to: www.youngliving.com/ids), and lead a team of hundreds of beautiful families. pinch me!
As for me, I am an avid lover of iced caramel-vanilla lattes, good books, fresh flowers, tall trees, rose gold, and of course, essential oils.
It is my hope that as you explore these pages that you see my heart: for wellness, purpose, and abundance - for you and your family.
If I could, I would have you over to my home, off the backgrounds in Indiana, for a cup of coffee and a long chat. Our babies would play together, and you and I would become dear friends. And when it was time to part, I would send you on your way with all the oily goodness you could ever need.
Since we can't get together right now, feel free to connect with me here on the blog, of through Facebook and Instagram. I would love to get to know you and your story!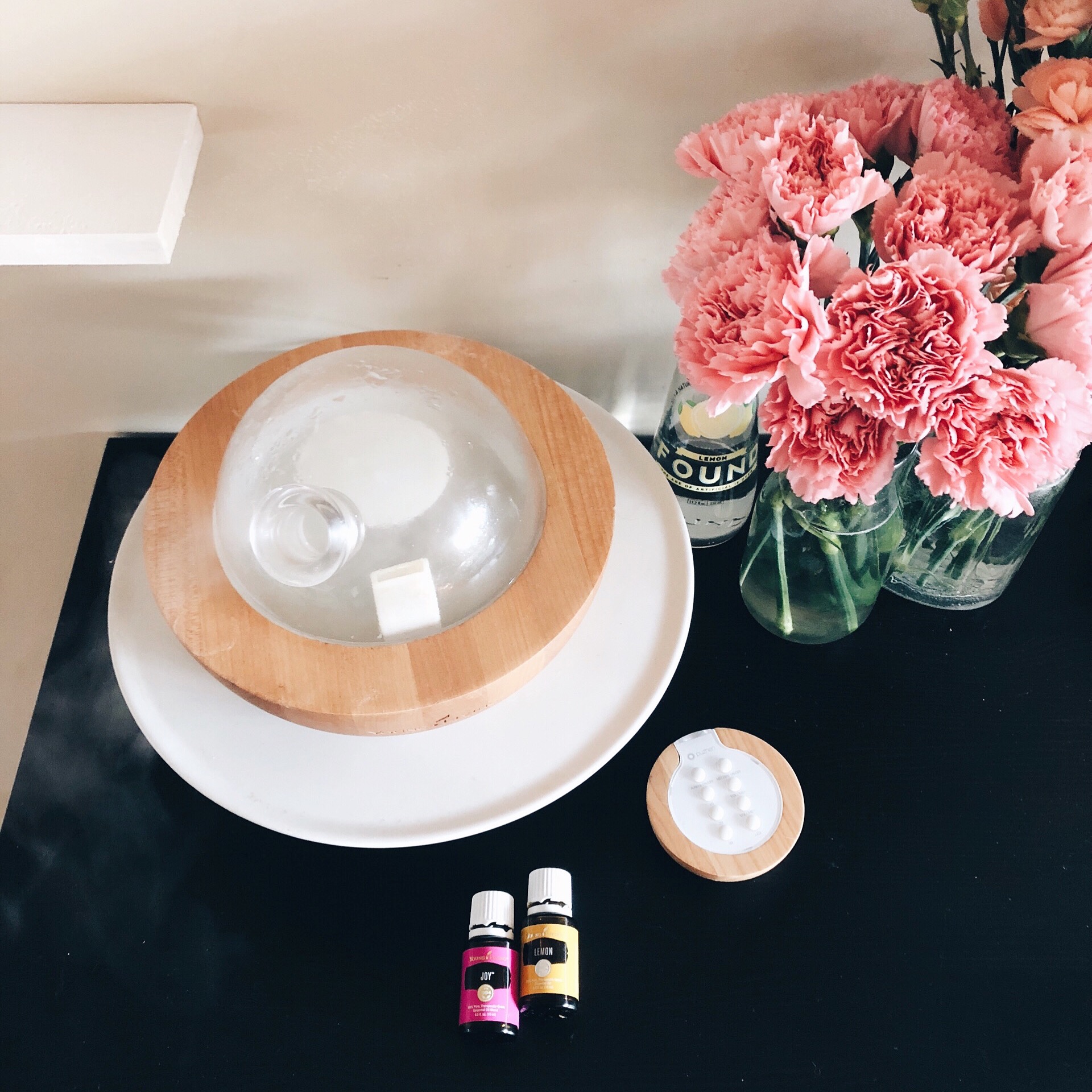 .02
A FEW OF Our FAVORITES
LAVENDER
Lavender (Lavandula angustifolia) has a scent that's a wonderful blend of fresh, floral, clean, and calm. It's this dynamic aroma that has made the flower a classic for perfumes, soaps, fresheners, and beauty products. As one of our most popular products, Lavender oil is a great beginner oil and a must for every home.
Lavender essential oil isn't just a favorite because of its classic scent—it's also highly versatile. From skin care products to relaxing routines, this oil can infuse many areas of your life.

VALOR
Valor® essential oil blend is one of our most popular products and a favorite of founder D. Gary Young. Its woodsy, positive scent comes from a blend of Black Spruce, Blue Tansy, and Frankincense. Valor is great for massages, in addition to other topical and aromatic uses.
Use it to greet each morning with a positive attitude or to unwind at the end of the day. Its powerful yet calming scent is versatile enough that you can integrate it into your morning and bedtime routines and anywhere in between.

LEMON
Lemon essential oil is cold-pressed from the rinds of lemons, giving its aroma all the brightness of the freshly picked fruit. Cheerful, sweet, and nostalgic, Lemon oil can eliminate odors and infuse your whole home with its clean, lemon-drop scent when diffused.
With its bright and joyful aroma, Lemon oil benefits skin and hair as much as its aroma benefits your environment.

TUMMYGIZE
TummyGize™ is a relaxing, quieting blend that can be applied to little tummies. Perfectly formatted and pre-diluted, this blend is wonderful for supporting even the littlest in our families.
SACRED MOUNTAIN
Sacred Mountain™ is a blend of Ylang Ylang and conifer oils that evokes the sense of sanctity found in nature and promotes feelings of strength, empowerment, grounding, and protection when diffused.
FRANKINCENSE
Frankincense (Boswellia carterii) has been sought after since ancient times. The complex aroma of this oil can elevate many aspects of your life. Diffuse Young Living Frankincense oil to refine your sense of purpose or add it to your beauty routine for a luxurious experience.
Frankincense essential oil has an earthy, uplifting aroma that's perfect for grounding and spiritual connectedness. Create a safe and comforting environment when you diffuse or inhale this empowering oil—a perfect opportunity to collect your thoughts. When you seek purpose or engage in prayer or meditation, use this oil to enhance your experience.

JOY
Joy™ essential oil is a blend of Young Living's most inviting oils, formulated to invite a sense of romance, bliss, and warmth when diffused. With Ylang Ylang, Geranium, Jasmine, Palmarosa, and Rose essential oil, Joy oil has a fresh, floral aroma with notes of citrus from the essential oils of Bergamot, Lemon, and Tangerine.
Joy essential oil blend is perfect for diffusing or applying topically. Members' favorite Joy oil uses include diffusing it around the home for a pleasant, joyful aroma. Apply Joy essential oil blend topically and wear it as a fragrance to invite togetherness.

RC
R.C.™ Essential Oil is a powerful blend of Spruce, Cypress, and three types of Eucalyptus oils (E. globulus, E. radiata, and E. citriodora). Diffuse or apply it directly before, during, or after your workout. Its energetic aroma will help you stay motivated when you hit the weights, treadmill, or bike.
SAVVY MINERALS
A stunning make-up line that lasts all day and makes you feel like the beauty you are.
Every Savvy Minerals product was carefully crafted so you can feel fabulous about yourself and what you're putting on your skin. Our range of products is developed with an unwavering standard of purity and quality, giving you a full variety of naturally derived products made without cheap fillers or synthetics—and that's a beautiful thing!
SEEDLINGS
A line of clean, safe products specifically created for you and your little one. This line includes my all-time favorite baby wipes (so thick and soft!), a tear-free shampoo, soothing lotion, diaper rash cream, baby oil, and a linen spray.
Perfect for all little ones, you and every new mom in your life needs these in your home! Your baby will thank you!
THIEVES
A non-toxic cleaning line that is safe for your family - and it works. I replaced every single one of my household cleaners with the Thieves Household cleaner, which makes my life so much simpler. They also have a foaming hand soap, laundry soap, and dish soap that I adore!!
SUPPLEMENTS
Oil infused supplements are clinically proven to absorb more, which means more benefits for you! Some of my daily must-haves include Ningxia Red, Multigreens, Super B, Longevity, Life 9, and Alkalime. I'm so thankful for these amazing supplements!
BEAUTY
Young Living carries all of my favorite things: lotion, shampoo, conditioner, face wash, beauty masques, toner, moisturizer - even toothpaste, floss, and mouthwash! And I adore them. Formulated without toxins, these are the perfect choice for me and my family.
mens care
Young Living has even gone the extra mile to care for the men in our lives! Shutran infused body wash, bar soap, beard oil, shaving cream, and aftershave lotion! My husband uses each of these and it obsessed with them! And I adore how he smells with them ;)
.04
STORIES FROM OUR TRIBE